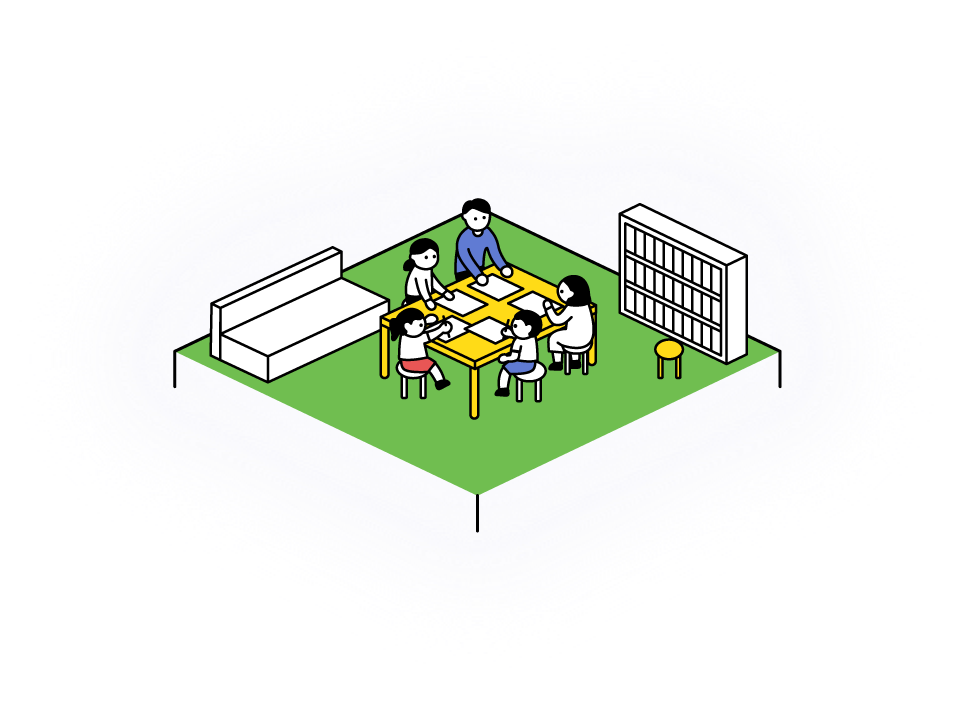 Contest Results
Thank you for the many submissions!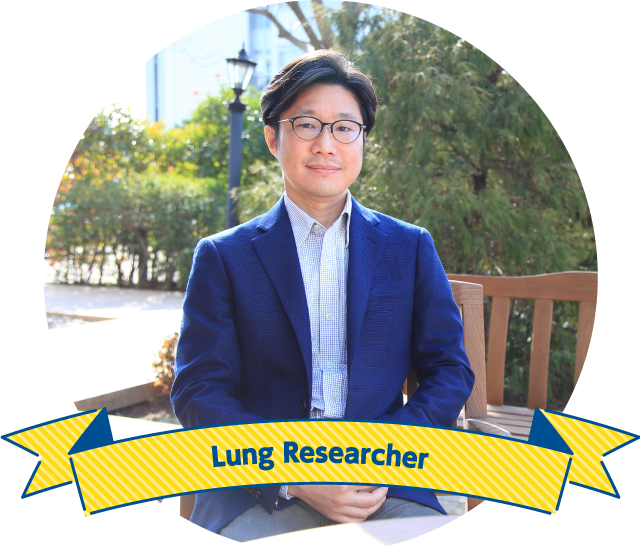 Mitsuru Morimoto, Team Leader
Laboratory for Lung Development and Regeneration
Thank you for the submissions of so many diverse and unique works of art that I could not have imagined from the original illustration. Some were cute, some were funny, some were elegant, some left a deep impression, and many were outside the box, and I felt as if I had been shown a new side of the lung cells that I know well. I am certain that each of the lung cells were feeling delighted to be carefully colored. As I reviewed each of the submitted works during the judging process, I wondered whether the artist enjoyed the coloring page and whether he/she also conjured up images of the character of the lung cells. I hope you will all continue to be interested in these cells.
The cells of the lung also fight viruses. When infected with the influenza virus or the novel coronavirus, the cells depicted in the illustration become weak, causing people to cough uncontrollably and have difficulty breathing. In particular, viral infections of alveolar cells are also closely associated with worsening of an infected person's condition. Don't forget to wear a mask, wash your hands and gargle to protect the cells in your lungs.
GOLD AWARD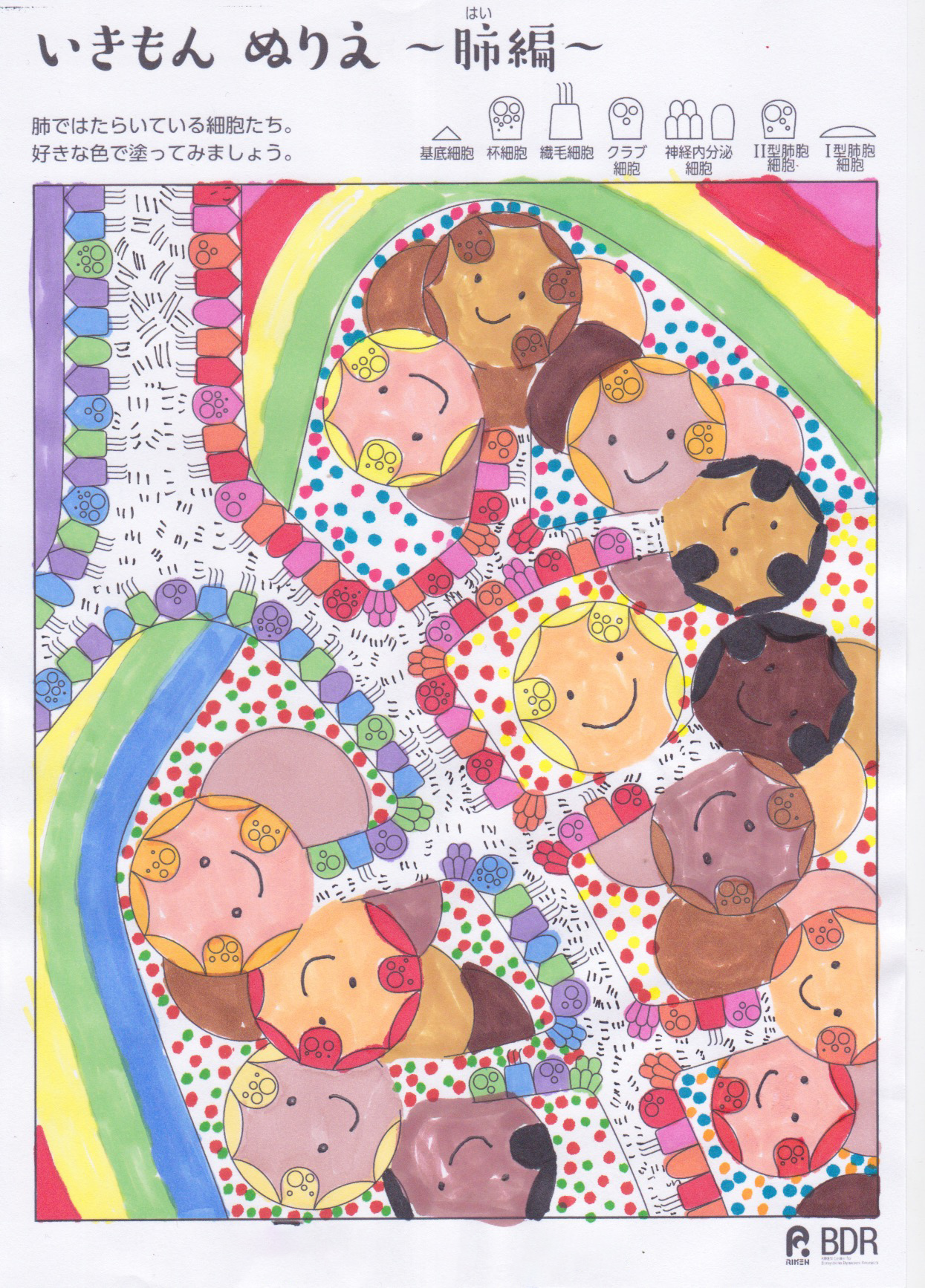 コティーさん(Coti)
6 yrs old
SILVER AWARD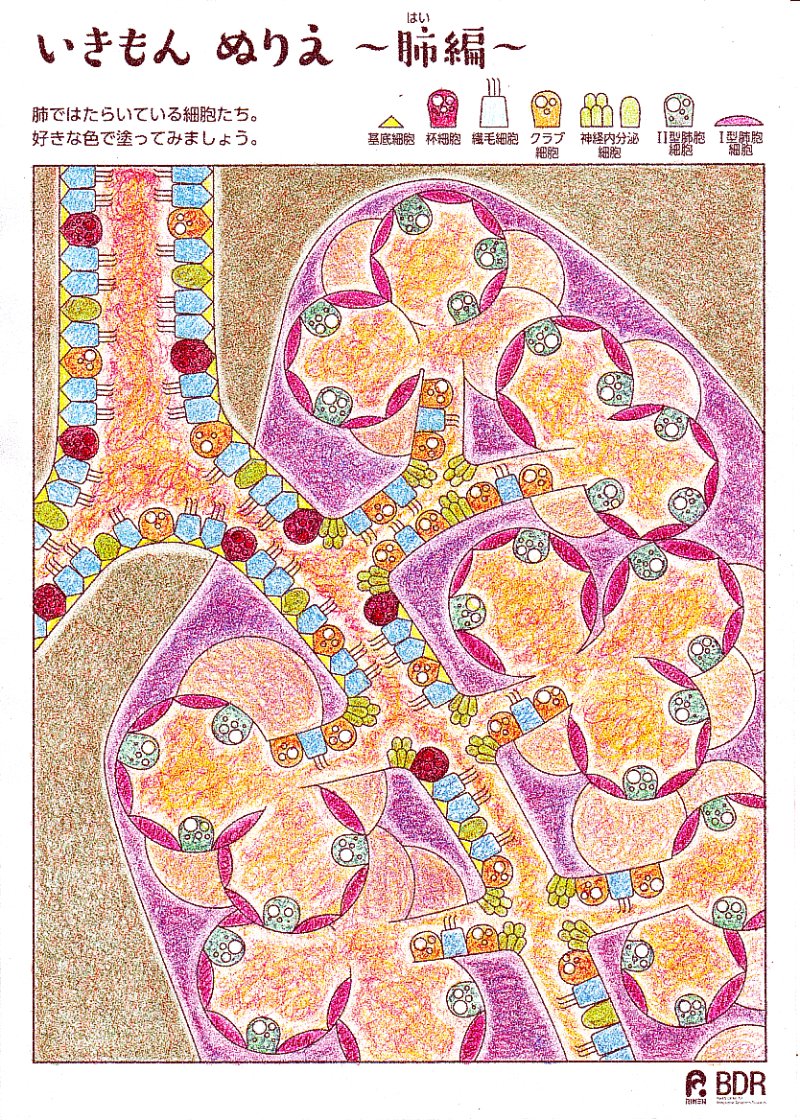 gg_qqさん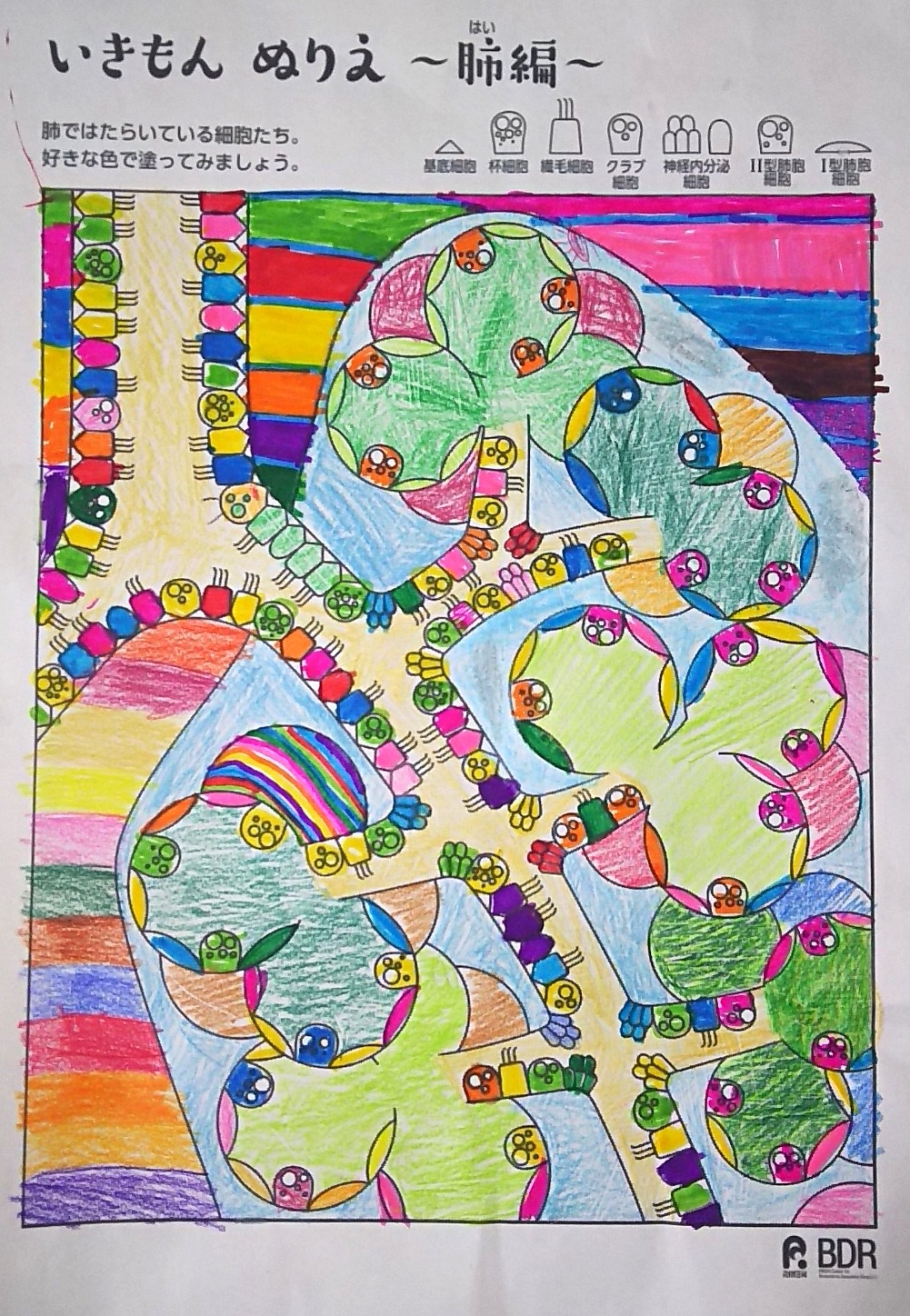 はるまきさん(Harumaki)
5 yrs old
BRONZE AWARD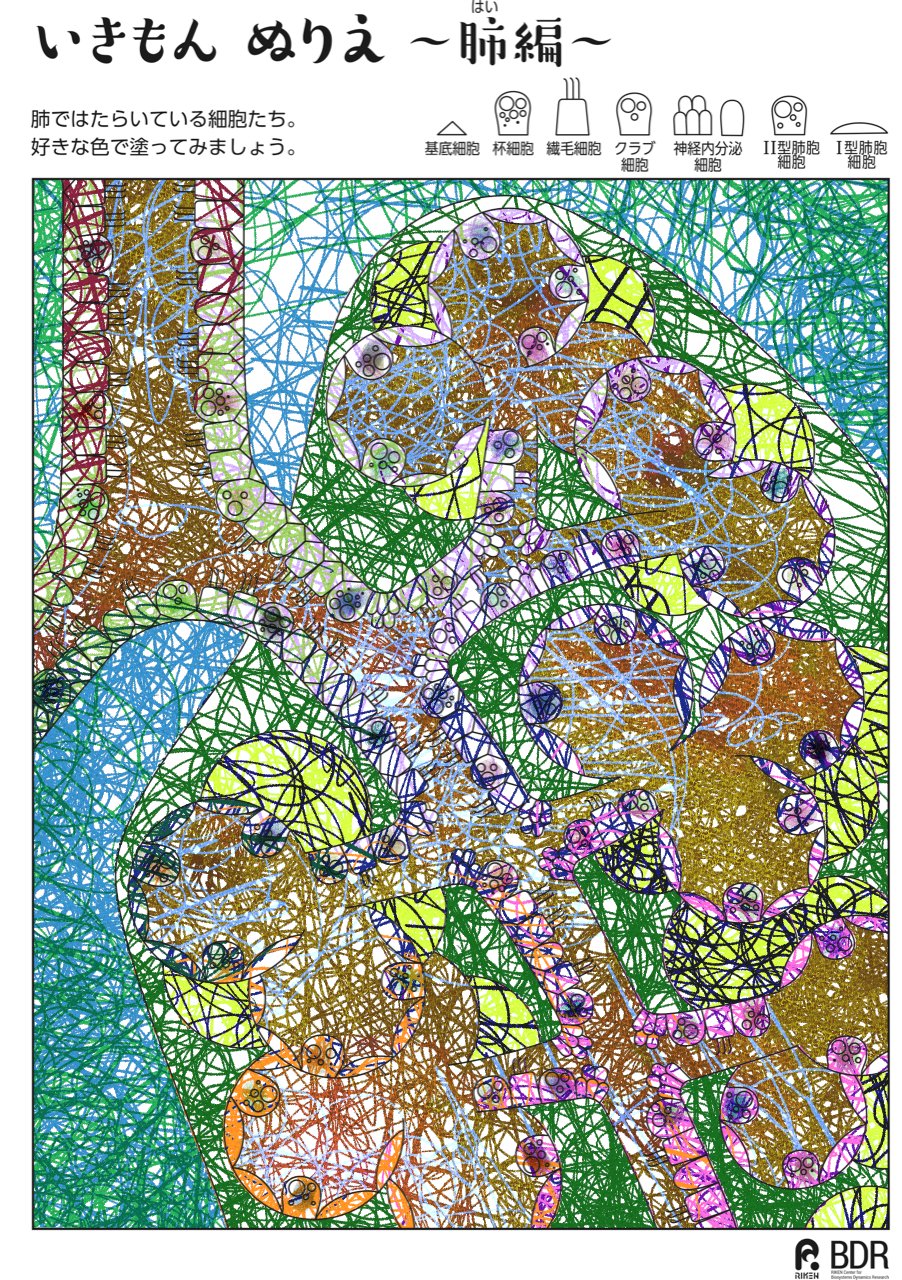 稀雨さん(Mare-ame)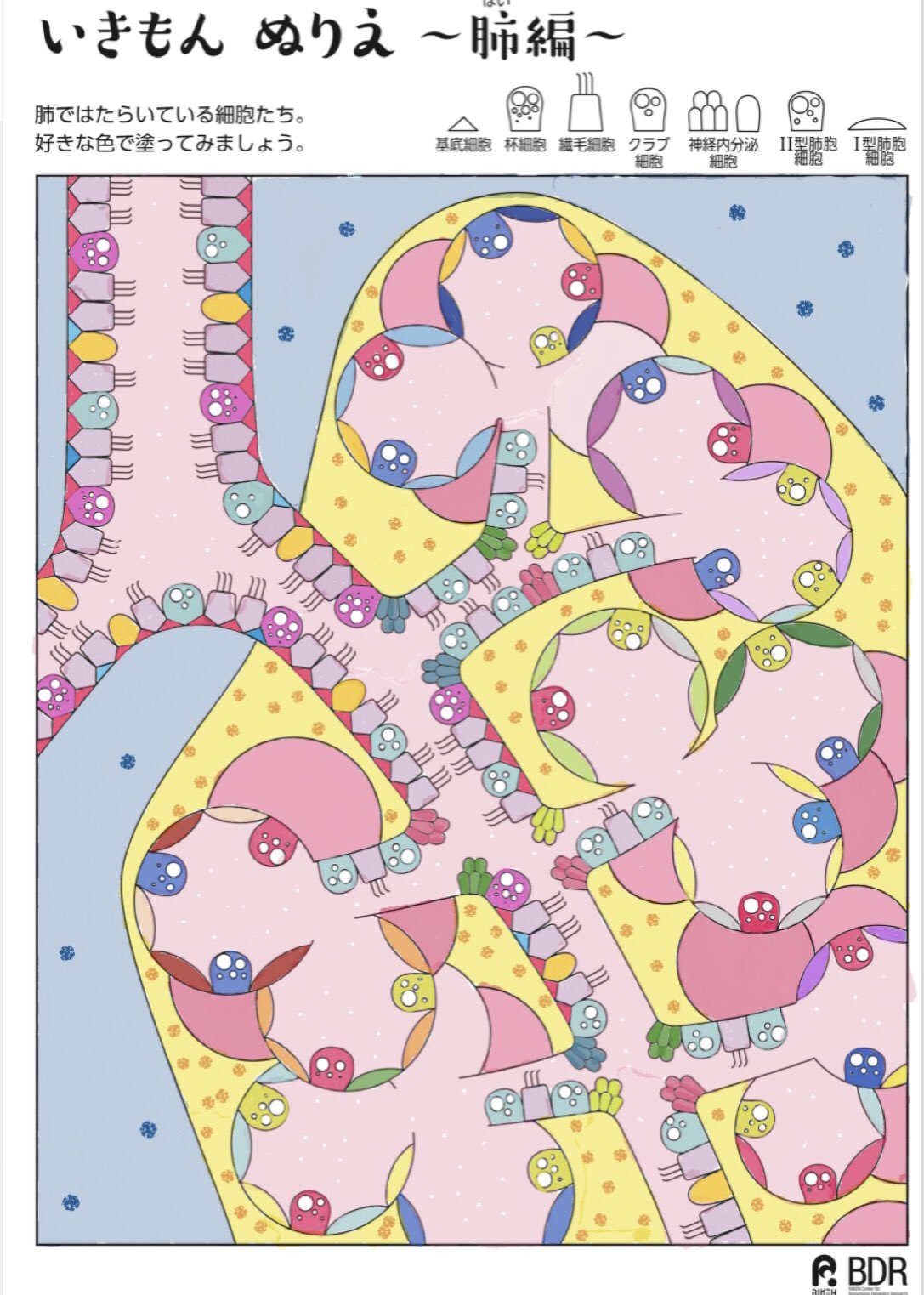 sawasaさん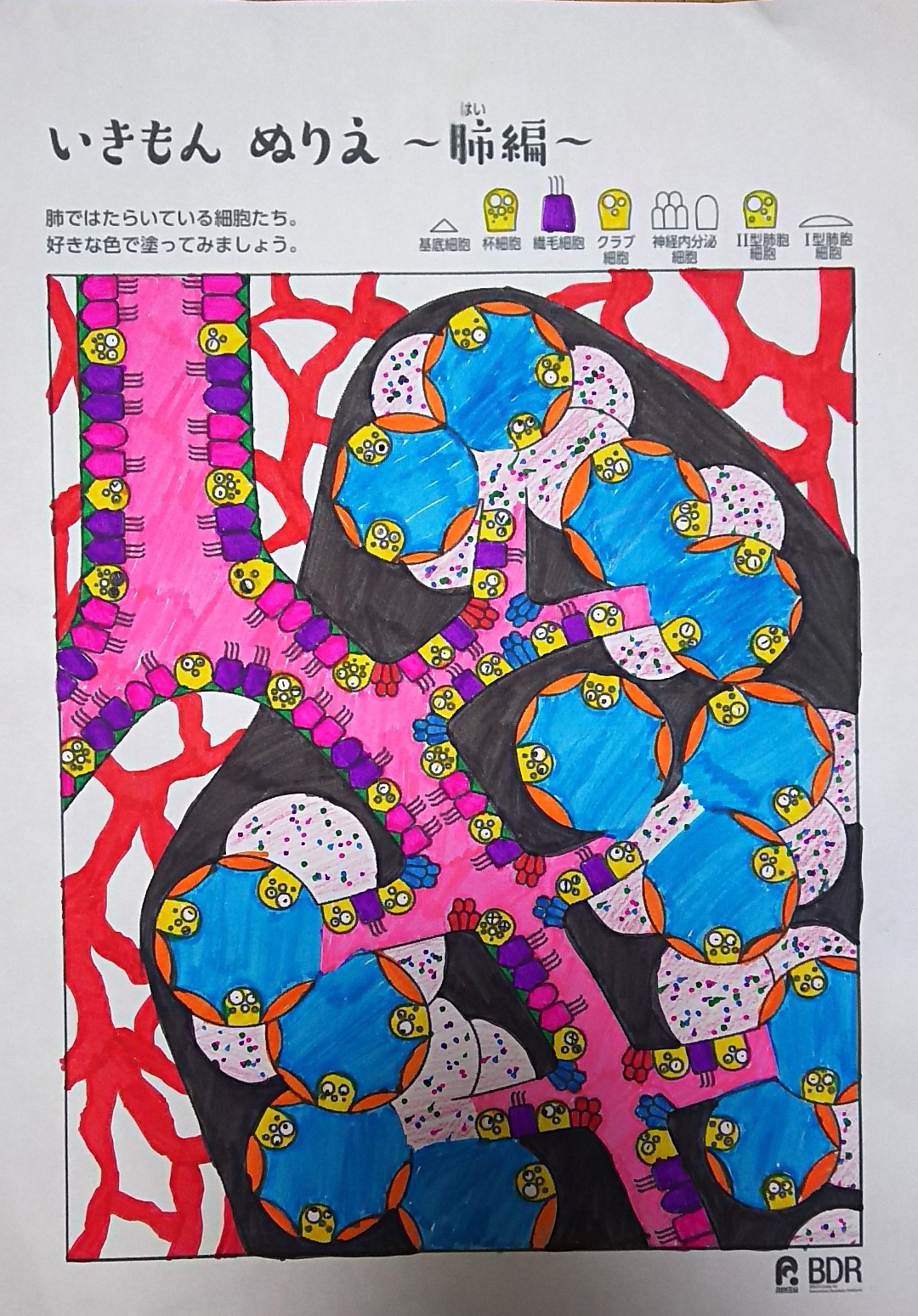 コットンさん(Cotton)
11 yrs old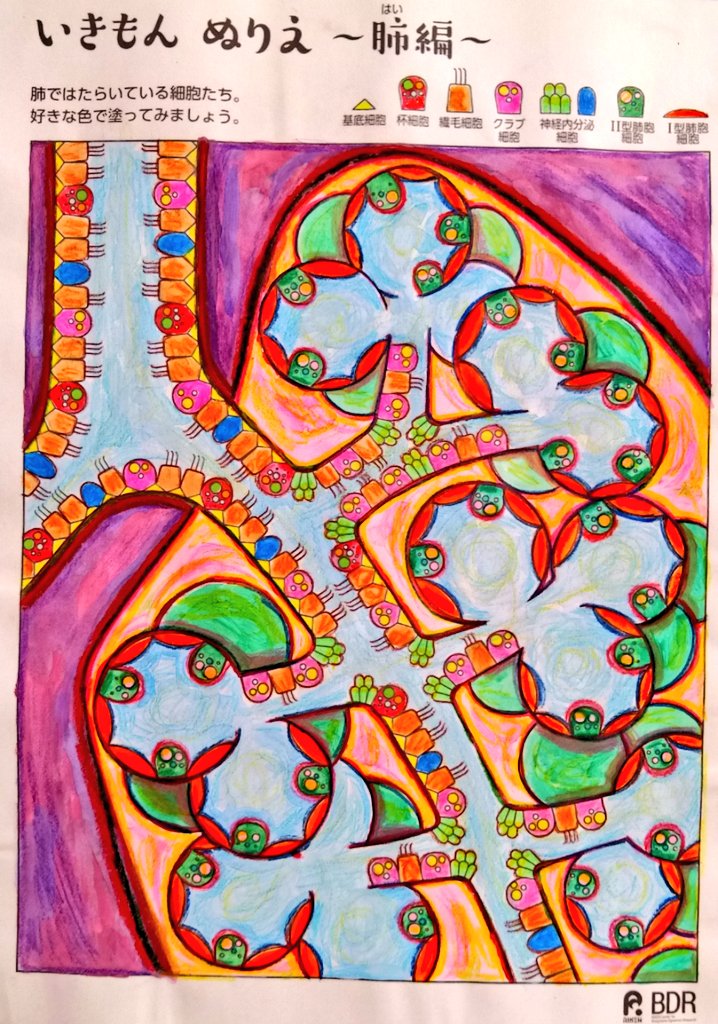 ナミナミさん(Naminami)
SPECIAL AWARD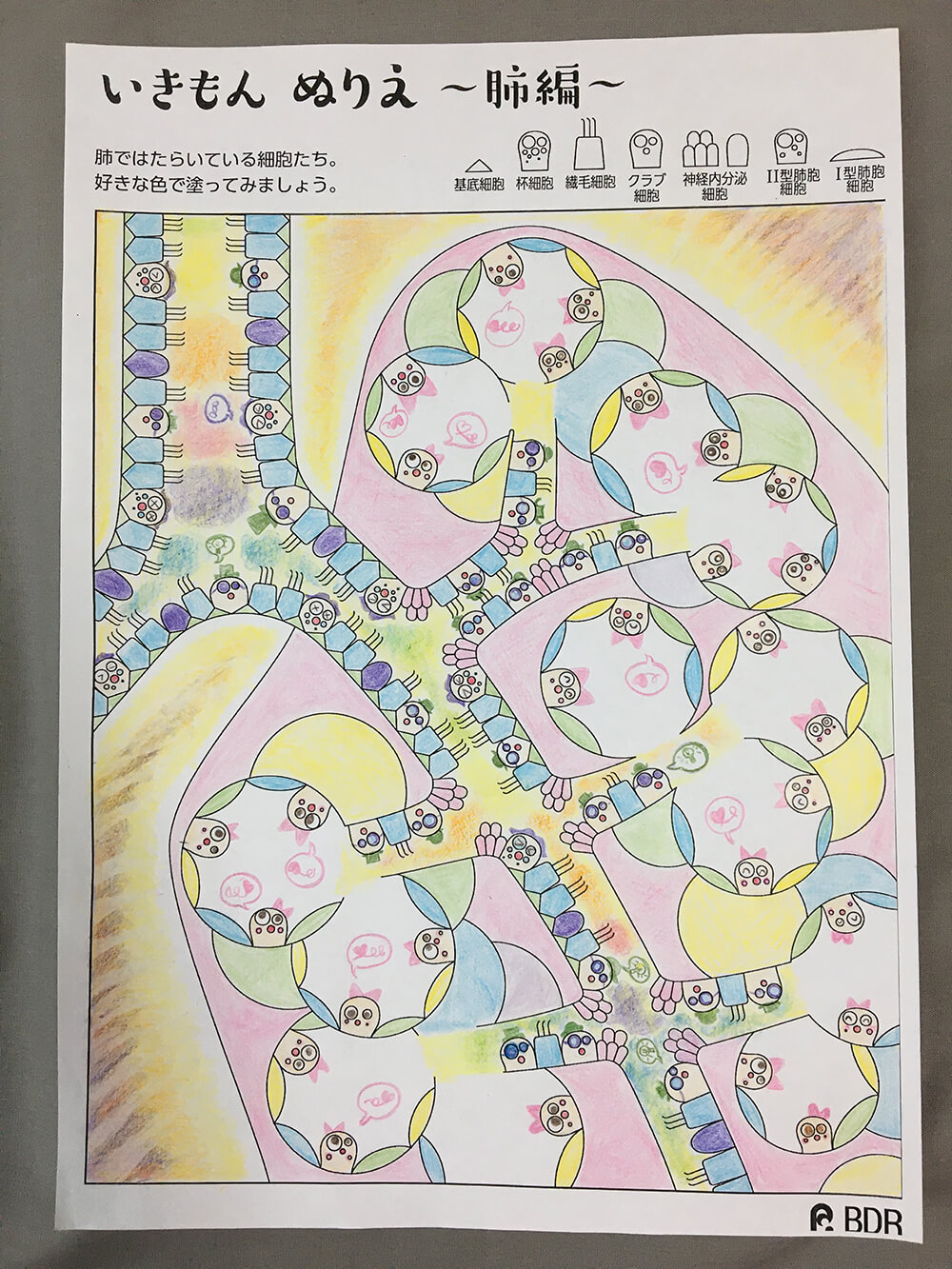 saraさん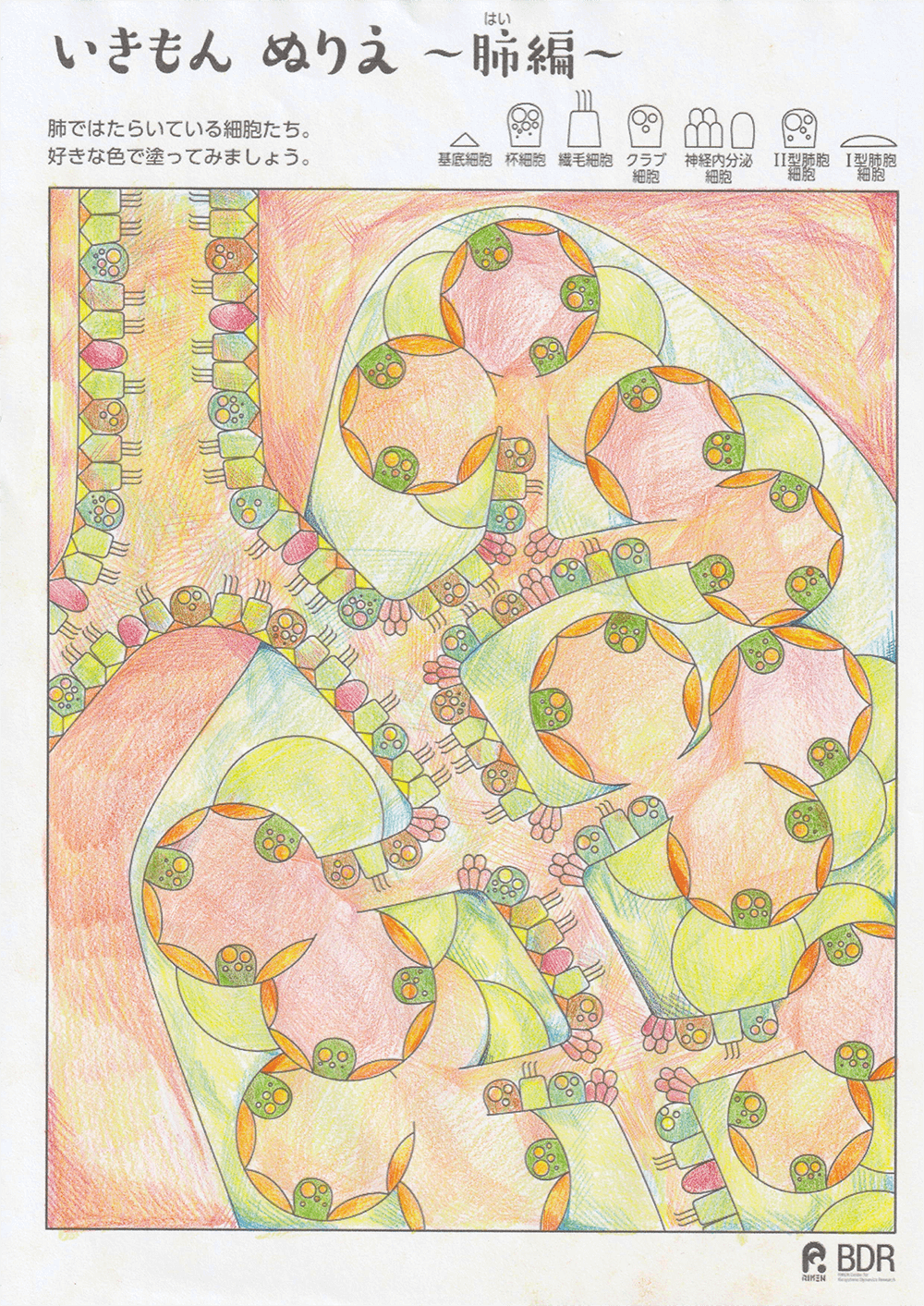 ちゃゆさん(Chayu)
KIDS AWARD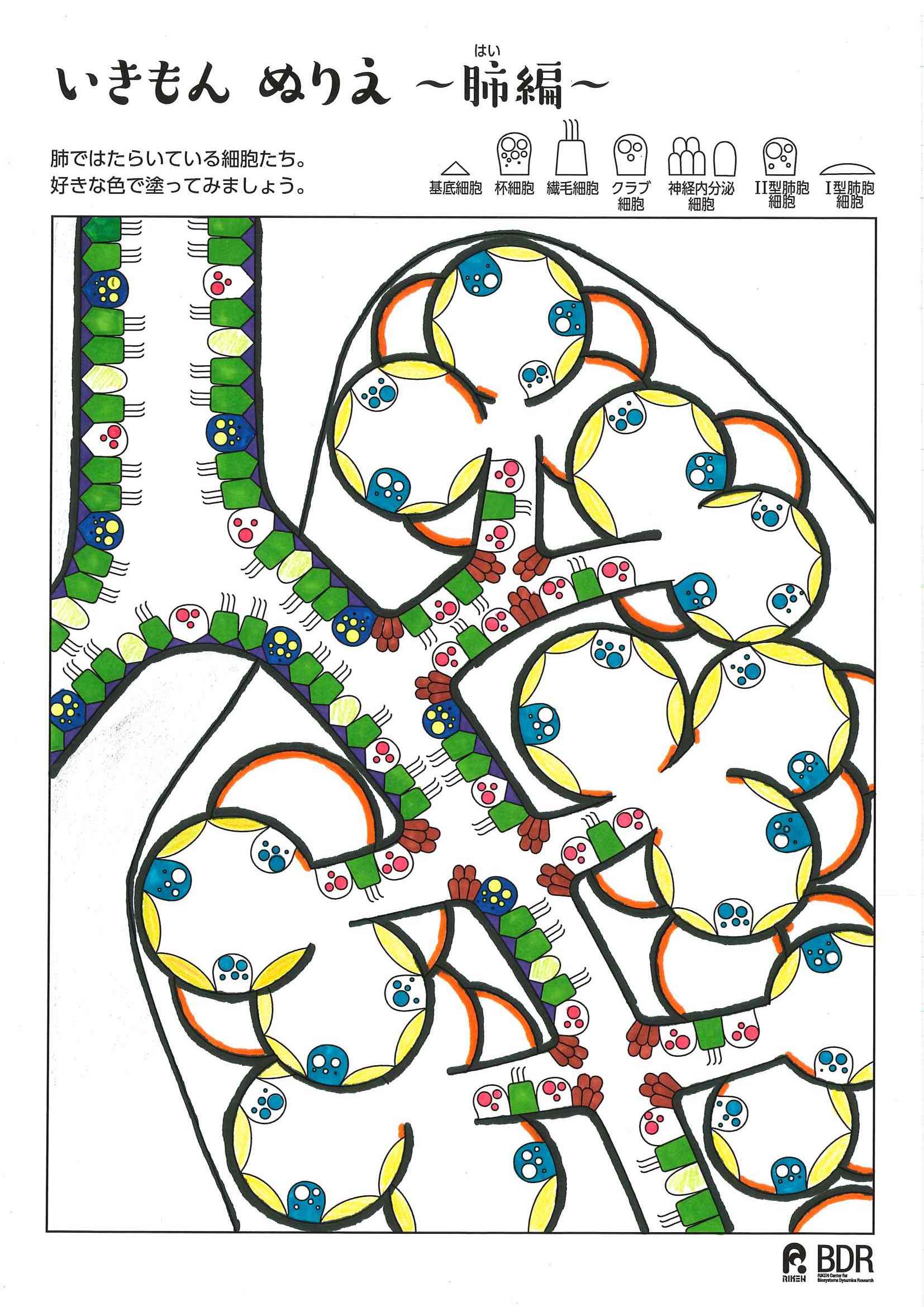 いらぁさん(Ira)
12 yrs old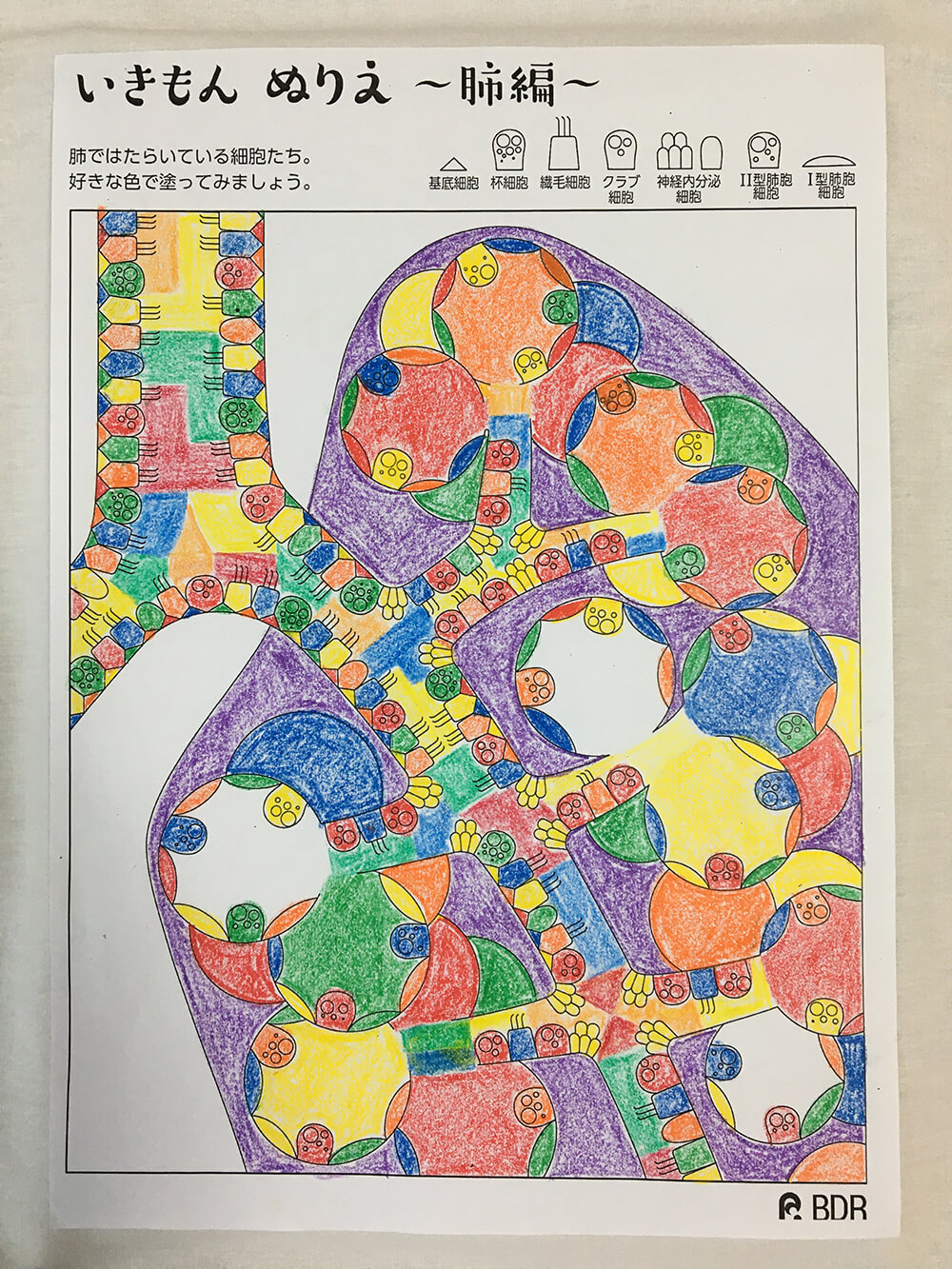 じんべさん(Jinbe)
10 yrs old
OTHER ENTRIES